The use of sales popup notifications in eCommerce can no longer be considered a momentary trend but an important marketing strategy for marketers and businesses.
Regardless of the size of your brand, using sales popups can yield massive results in different ways, just like it has for other business owners.
Thankfully, platforms like Leadforza have made creating sales popup notifications a lot easier and faster.
Leadforza offers a cost-effective way to generate hype and boost revenue for your business with easy-to-create popups that can integrate seamlessly with any eCommerce website.
Within minutes, you can generate a code and integrate various popups into eCommerce websites like WordPress, Shopify, WooCommerce, Zapier, BigCommerce, etc.
Here, we will look at 7 of the major reasons why sales popup notifications are important to your eCommerce marketing efforts.
Increased Sales
This has to be the most popular reason why sales popup notifications are used in eCommerce, and rightly so. They are also proven to be very useful, hence, their continuous usage.
Sales popup notifications like live conversions create FOMO (the fear of missing out) in web visitors. The sense of urgency that these temporary notifications build in customers has proven to trigger buying decisions.
Educates Customers and Develops Engagements
Popup notifications are a fantastic way to display a product's value and get prospects interested. For example, if you have a new product that isn't popular yet or will be in stores later, a sales popup in the form of a demo can walk customers through the product benefits.
This can educate customers, build interest, allow them to engage and ask questions, check more about the product, which will increase traffic, and ultimately, drive-up pre-orders.
Popups Can Build Relationships
Sales popup notifications can also help build valuable relationships with your customers. Popups that confirm orders and give special "thank you" can make prospects, web visitors, and existing customers feel good.
You can also use them in giveaways, competitions, and goodie bags, especially when making pre-launch marketing.

Create Social Proof
Another reason why sales popup notifications are important in eCommerce is that they are useful in creating social proof.
Sales popup leverages the power of social proof by convincing visitors and prospects to buy from your brand with trust and confidence.
With a platform like Leadforza that allows you to create different kinds of social proof popups, you can use a random review widget or a conversions counter which shows how much people like a product and are buying. This can eliminate any lingering doubts, ensuring the prospect makes a purchase.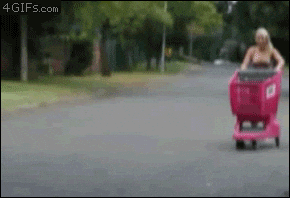 Prevents Cart Abandonment
A checkout notification can work effectively in reducing or eliminating cart abandonment in your online store. Social proof popup like this tells prospects and web visitors how many customers have completed checking out within a time frame, 24 hours, for example.
It can also update customers on the number of items left in stock. This creates a FOMO in prospects and convinces them the item is selling fast, urging customers to check out quickly.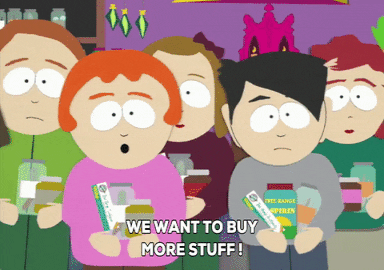 Ensures Customers Buy More
Sales popups like upsell notifications can also increase the average order value and quantity of each customer.
Suggesting frequently bought items, products that complements what the visitor is currently viewing, or other similar products that customers might be interested in can motivate customers to make impulse buying decisions.
This means customers end up buying more than what they planned to buy initially.
Sales Popups Help you to Create Targeted Campaigns
Another important reason sales popup notifications are important is that they help you target specific prospects or specific actions you want your web visitors to make.
For instance, beyond trying to sell a product, a sales popup can be used if you want to increase your email lists.
The sale popup will show the number of people who have signed up, which will go a long way in convincing others to follow suit.
Whether you plan to increase sales, move excess inventory, or educate customers, sales popup notifications have proven highly important in eCommerce and can be to you.
Thankfully, they no longer involve coding skills or logical planning to create. With platforms like Leadforza, you can easily design as many as you want and integrate them into an eCommerce website.