It can be downright unpleasant! Creating fresh blog content regularly and then hoping for a quality conversion rate but seeing embarrassing numbers. Not just you, but a lot of websites and content marketers are unaware of easy ways to boost their blog readership and conversion.
In fact, you may have found this website by searching for "how to increase blog conversion rates" or "how to convert blog traffic into paying customers." Congratulations if that's the case! You're in the perfect place!
In this article, we have generated some easy strategies that can assist you in improving your blog traffic and boosting the conversion of your blog content.
Ways to Boost Your Blog Conversion
1. Analyze Your Audience Interest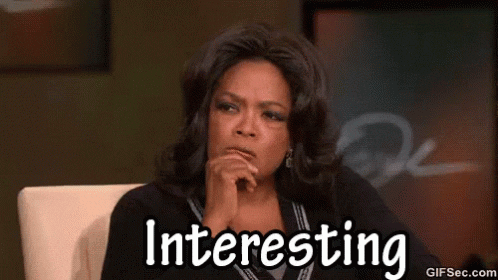 Just because a blog post is informative and interesting doesn't automatically mean it will generate conversions on its own.
Understanding your audience preferences and offering valuable content is a highly important factor in growing the conversion rate of your blog.
Always remember the "Audience-first marketing" principle.
But before you do this, you have to identify the interests of your audience. You have to create the type of content they will find appealing and connect (or engage) with and the one that would encourage them to return to your website.
Here are some ways you can figure out your audience's interest:
Conduct Survey.
Review your comment section.
Use Google Analytics.
2. Use popup
Although it seems a little out of order. I assure you, this is the norm! Hundreds of reputable brands and online retailers like Nike, NY Times, Gucci and Tommy Hilfiger. This is because popups are highly effective. Studies have shown that the conversion rate of popups has an average of 3.28%, but at times they can hover around 9.30%.
So how exactly can they increase conversions for your blog? Let's explain below.
This popup promotes a content upgrade, which is a type of lead magnet that offers a unique bonus item in return for email signup. Content upgrades are a fantastic way to improve your conversion rates! Modern popup solutions are so powerful that they can be triggered according to user activity and time.
However, ensure that you channel your creativity whenever you want to showcase your popup. Use the theme and copy that will appeal the most to your audience. Also, generate relevant ideas that will impress visitors who are accessing your site for the first time!
All you need is a popup technology that is reliable and effective. Check out LeadForza popup here.
3. Call-to-action buttons
At times, you might have to nudge your audience to take action! Otherwise, your audience will find it difficult to make purchases on your platform or sign up to your email list!
It is important to nudge them at the right time. This is why CTA buttons are highly effective.
Here are some CTA button best practices for every blog:
Add your CTA button to key locations – places you believe conversion will take place regardless.
Your CTA should be straight-to-the-point and simple – it should be easily understandable to the reader.
They should encourage your audience to take action; some popular examples of CTA are "Sign up now", "Get special access" and "Receive my free copy".
Boost your CTA button visibility by using contrast colors. Having an idea of color psychology is highly essential.
And most pressingly, make sure your CTA button directs your readers to the correct page – having them click on your CTA button is a big deal but being unable to convert them just because of incorrect target destination is something you'd want to avoid.
Keep in mind that tactically positioning your call-to-action buttons within your blog will greatly increase conversions!
4. Use images and GIFs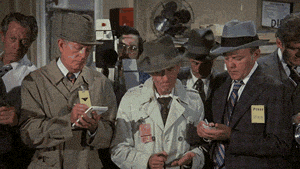 You heard correctly, that's true! Images and GIFs are excellent for attracting readers to your blog and retaining them.
Keep in mind that simply adding photos and GIFs won't improve your blog's conversion rates. It's a factor that raises engagement and retention, and if you've been effective with the above strategies, then there will certainly be more conversions in your blog article.
Here are some statistics you may find helpful:
Blog articles that have pictures are 94 times more likely to get traffic when compared with blog articles with no visual content.
A massive 70% of bloggers & brand managers assert that images are a crucial aspect of their marketing strategy.
Images of real people lead to a 35% higher conversion rate in comparison to stock pictures!
Also, keep in mind that using graphics where they are not needed will be more harmful than beneficial. Therefore, be sure that your photographs are strategically positioned to offer your audience better value.
5. Social Media Posts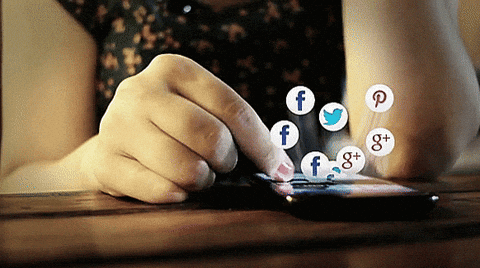 Truthfully, you should have realized this long ago. You could perhaps skip this strategy if your blog receives more than 100,000 visitors each month. Since that's not the case , it is crucial that you take social media promotion seriously.
One of the biggest ways to let your audience/subscribers know about new blog content is through social media promotions. As we previously noted, this is one of the strategies that will increase your site's visitors but not conversions.
Social media posts serve as a bridge between your blog's readership and conversion rates.
Here are some ideas that can help you effectively promote your blog on social media:
Promote your posts on the most favorable social media channels – the platform where your target audience is likely to be found.
Choose the most appropriate engagement time for each social media site. Since different social media platforms have different engagement times, you must identify the best times to post and do so.
Use eye-catching photos and content – two important elements of a social media post are quality photos and the captivating text.
Use hashtags – Why not take advantage of a feature that can improve your post visibility? Proper hashtag usage can boost conversion across the web. Ensure your hashtag use is kept to a minimum (maybe 3 or 4) and that they have some relevance.