Bounce rate is among the most critical factors worth paying attention to. More so, Lots of website owners are yet to fully understand what it is about and the role it plays.
Google's definition compounds the confusion. Google will show you the definition "A bounce is a single-page session on your site."
Nonetheless, keeping a low bounce rate is important. A lower bounce rate on your website equates to better engagement. On the other hand, the bounce rate tends to be at its highest during times of low engagement. The number of page views is irrelevant in this case. The bounce rate goes up when page views are wasted.
A high bounce rate suggests an issue with your website, negative user experience, limited content relevancy, and something that causes visitors to suddenly abandon the site after accessing it.
What is a bounce rate, and why is it important?
To hammer the point home, imagine this situation.
You enter a shop to buy toiletries. When you walk into the shop, due to some error in judgement, you realize you made a mistake and leave immediately.
You haven't made any purchases from the store or checked out any of the items for sale.
The website is no different. The user "bounces" when they arrive on an irrelevant page or when they are not instantly hooked on the website. In other words, a bounce is a factor that takes place when a visitor accesses your website but leaves without engaging.
Here are some factors that can cause the bounce rate to go up or down.
Returning to search results
Shutting the browsers
New address bar entry in the same tab
Inactivity
accessing the website without engaging with it
Thus, the bounce rate is like the undercover spy that urges you to pay more attention to user engagement once the ratio appears to be high.
Keeping a close eye on your bounce rate allows you to keep a positive profit margin and a highly efficient website. In order to improve engagement among your site visitors, you should channel efforts into lowering your bounce rates.
Why are bounce rates important?
Millions of people can visit your website. But what happens if all of your visitors arrive but exit right away?
A big misconception is that a bounced visitor can't convert. There are strategies you can use to retain visitors and improve engagement. No visitor intends to wait longer than three seconds for a site to load. Negative user experiences such as slow site speeds can increase bounce rates and cause visitors to abandon a site. Put in place strategies that will lower your bounce rate and this will positively impact your site's SEO.
How to lower your website's bounce rate
A high bounce rate negatively impact your site's profitability and conversion. It's important to evaluate the various elements of your website and identify the root cause of the bounce rate issue.
There are plenty of strategies you can use to lower your bounce rate and increase audience engagement on your site. They include:
1. Optimize the readability of your content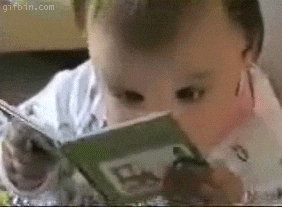 One of the main causes of visitors abandoning your website, among other reasons, is poor content readability. Once your material is clear and readable, it improves your user experience. Readers are usually put off by large chunks of text in particular. So steer clear of them.
Many websites use excellent content but poor layouts and formats. This leads to a astronomically high bounce rate and abandonment.
Similarly, when visitors do not derive relevance or value from the content. It causes negative user experience. It is important to stick with the format that is easiest to read.
2. Having a strong CTA
Your webpage needs to have strong and compelling call-to-action buttons. Whether it's your home page or a landing page, you need to tell the visitors what to do next.
Studies have shown that over 60% of websites that belong to small and medium businesses do not have CTA buttons. This is probably a major reason for the increase in bounce rates.
But why should website owners pay attention to CTAs? It is simple to identify and can draw your visitor's attention within seconds. Here are some tips that will help you create a compelling CTA button.
Make sure your CTA is highly visible and in the relevant field.
Utilize contrasting colors to increase their vibrancy and make them stand out.
The CTA buttons must have clarified actions.
3. Add exit-intent popups
Popups are a highly powerful tool for conversion optimization. It is a critical element of your list-building technique.
However, overutilizing this strategy will have negative effects. Excessive Popups on a web page will significantly impact the user experience. Distracting popups are something that many users would rather avoid. This is particularly true for welcome mats that fill the whole screen. It will become challenging to close the popup box. This will increase the bounce rate of your sites.
The same holds true for pushy language. While popup forms are great for generating leads, avoid being overly intrusive. Many marketing solutions like LeadForza let you create exit-intent popups. This is important because it allows you to collect the contact details of your leads in an unobtrusive manner and draws your users to enjoy an experience free of distractions.
4. Speed up your website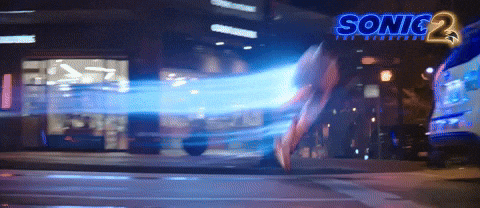 A very critical factor in your site's SEO, user experience and performance is loading time. It is important that your site loads in less than 5 seconds. Anything more than this increases the bounce rate on your website.
A longer waiting time will translate to site abandonment. Not only that, sluggish loading time will also lead to low conversion. Google also punishes slow-performing websites by ranking them lower on search engine result pages (SERP). Thus, loading speed plays an important role in ensuring a positive user experience. So work on improving your site's speed to have a lower bounce rate.
5. Increase your audience engagement with video
Videos are twice as likely to engage your audience and captivate them in rather than pictures or texts. A full-screen video can be added to your CTA or utilized as a background. This helps in lowering the bounce rate on your website.
Videos assist in growing your audience engagement. They are also effective in boosting brand awareness and recognition. You can make use of persuasive elements like cartoons, songs, storytelling and so on.
Read: 5 Effective Notification Bar Tips to Improve Conversions
6. Establish your authority
Today's generation of consumers are better informed. After checking out your products, they tend to do research on how credible and authentic your site is.
Customers will want to trust a business before parting with their money or contact details. From the perspective of a new user, it is hard to tell how trustworthy or quality your business is. However, a great way to build your brand reputation is by showcasing positive reviews.
Don't forget to show off your honors, endorsements, accreditation, customer rating and industry affiliation. This gives your visitors a sense of security and improves your site safety. This increases the trustworthiness of your website.
.