Imagine a scenario where there are random visitors to your site, randomly browsing random web pages or blogs. One would realize there is less likelihood of returns in that situation. For any online business — eCommerce store, blog or SaaS firm, this is not in any way favourable.
Most online businesses have similar goals: getting the highest traffic possible, increasing their customer interaction and engagement, and maximizing lead acquisition.
However, there is no magic trick to guarantee this will happen instantly. But there are ideas that can organically set your business on a path to growth, better engagement and massive email subscription lists. The most effective of them is the scroll percentage popup.
Once a visitor accesses your site, it is fair to assume that they know about your business offering. The next step to take is to use a scroll percentage popup to strategically target your site visitors.
What is a Scroll Popup?
When a visitor is on a web page momentarily and has scrolled towards certain sections of the page, a scroll percentage popup is showcased to them. Scroll popups have trigger features that display offers to visitors based on their activities on your site.
Scroll percentage popups are triggered depending on the percentage of the page navigated by the visitor. They are effective for displaying discount coupon & promo deals, raffles, newsletter subscriptions, and many more to your prospective & existing customers as well as site visitors.
Website scroll percentage popups are highly beneficial because they can be used to display valuable and tailored offers.
Benefits of scroll percentage popups
Scroll popups are vital for business growth and site engagement. Here's why:
Increase your mailing list:
For valuable visitors who return to access your blogs and tutorials, you can launch an email subscription campaign. Use website scroll popups to boost your lead generation initiatives.
Boost your social media following:
Social media has met widespread acceptance. Using popups, you can connect with your customers on different social media channels. You can even boost your social media engagements using popups.
Promote or Market New Products
With popups, you can market your product to attract a new audience. You can also guide users to your latest product pages and relevant blog articles via beautiful popup templates. This will further boost your site engagement.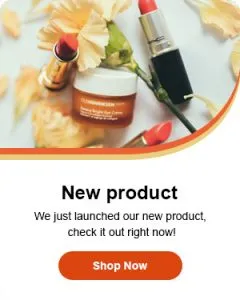 Capture lead contact information with freebies and discounts:
You can add lead magnets to your popup to capture lead contact details. A strategic way of improving traffic is by requesting users to "refer" their family and friends for prizes.
Tips on How to Use Scroll Percentage Pop Up
Here are some really amazing and proven ideas for expanding your leads and business to help you broaden your reach and maximise your popup marketing efforts.
Add a Lead Magnet.
Merely requesting your visitor to subscribe to your mailing list won't give you the result you want. But by adding a lead magnet, you can easily get new subscribers and boost your followers.
In exchange for your visitor's email address, you can offer an incentive or reward such as eBooks, price slashes or discount codes. If they find your offer valuable, your site visitors won't hesitate to provide their email address.
Offer

 

freebies and discounts
This is one of the best ways to draw the attention of your site visitors to your blog article and home page. People are attracted to discounts and other forms of rewards and will enthusiastically offer their email addresses to receive it.
Use

 

Exit-Intent Popups
Exit-intent popups are appealing to many online marketers because they do not negatively impact user experience. They are only triggered whenever the user intends to leave or quit your website, allowing you to capture their email addresses at a very critical moment.
This type of popup can drastically lower your bounce and cart abandonment rates while boosting your conversion. As soon as your visitors go through your site articles, use exit-popups to display an irresistible offer.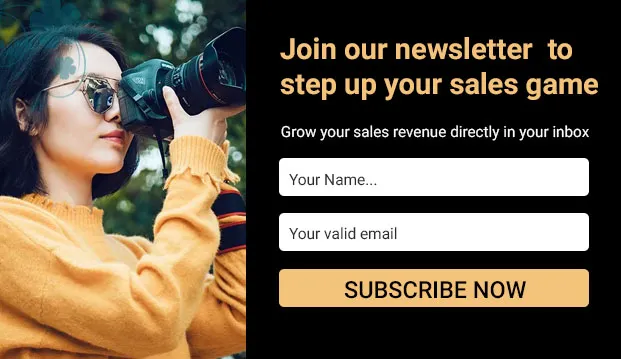 It's Time to Use Popups Wisely!
If you use the popup ideas we discussed above correctly on your website, they can be very effective. However, ideas alone will not result in an increase in subscribers, leads, or conversions. So, here's one last question for you!
Do you have a popup tool that effectively displays popups?
If you answer no, it's time to give LeadForza a try.LeadForzais the most popular lead generation popup tool, allowing you to quickly create attractive popups. You can showcase popups at the appropriate time to achieve your optimal goals using advanced triggers.
Start using exit intent and scroll technology on your pop-up blogs immediately!